An article collection, in support of SDG17: Partnerships to achieve the goal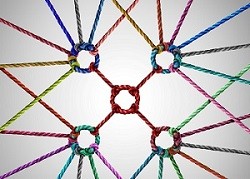 As part of SpringerNature, BMC Cardiovascular Disorders aims to promote the publication of articles supporting the UN Sustainable Development Goals (SDGs). SDG17, Partnerships to achieve the goal, is relevant and important to cardiovascular disorders (CVDs). CVDs, as non-communicable diseases, are the focus of SDG3.4 which specifically aims at "reducing by one third premature mortality from non-communicable diseases, through prevention and treatment by 2030".
Partnerships between specialists of diverse fields such as digital technologies, heart surgery, medical imaging, electrophysiology, systems-based approaches, network medicine and drug discovery, material science, tissue engineering, functional genetics and molecular/cell biology are accelerating progress in cardiovascular research and medical treatments. Moreover, there is increasing appreciation that a more holistic approach is needed in care systems, as factors such as the patients' level of education, psychological state, quality of support network, their personal economic status and that of the country they live in, their sex, gender, race and ethnicity, all contribute to treatment outcomes and the ability of the patients to take advantage of treatment opportunities. Hence, multidisciplinary and interdisciplinary partnerships between academia, industry, governmental and non-governmental organizations, as well as between different professional disciplines, at a global, but also local scale, are imperative not only to enhance research output and improve medical treatments, but also to reduce inequities in the management of CVDs and in the accessibility and adherence of patients to treatments worldwide.
In support of such collaborative and integrative efforts and to highlight relevant content in our journal, Editorial Board Member, Prof Takao Kato has curated a collection of articles published in BMC Cardiovascular Disorders on this topic and has also written an introduction to the article collection, below.
Prof Takao Kato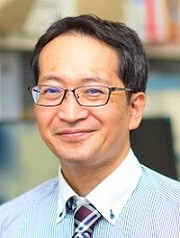 Dr Kato is a physician-scientist in Kyoto University Hospital, where he is the Principal Investigator of the Heart Failure lab at the Department of Cardiovascular Medicine. He is also an Associate Professor at the Institute for Advancement of Clinical and Translational Science, where he promotes and facilitates clinical trials.
Share the Collection in twitter: https://twitter.com/BMC_series/status/1542870649479233540