Jennifer Harman, PhD - Senior Editor, BMC Series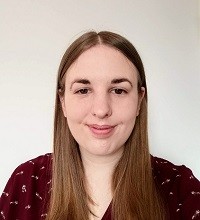 Dr Harman is the Editor of BMC Cardiovascular Disorders. Over a 10-year research career, Jennifer developed extensive knowledge of molecular biology techniques to help elucidate the mechanisms underlying cardiovascular disease. From 2011 to 2019, Jennifer worked within the Department of Cardiovascular Medicine at the University of Cambridge, investigating the molecular mechanisms which underlie Vascular Smooth Muscle Cell (VSMC) behaviour in healthy and diseased vasculature. During her PhD, she worked on the role of a repressive histone modification in regulating disease-associated VSMC genes. After completing her PhD, Jennifer moved to the Royal Veterinary College in London to work on a project investigating the role of a cell surface receptor in regulating inflammatory signalling pathways associated with atherosclerosis. Jennifer actively supports the publication of open and reproducible research. She is based in the London office, UK.
Senior Editorial Board Members
Dr Tianxiao Huan, NIH, USA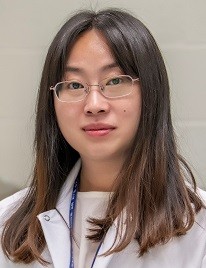 Dr. Tianxiao Huan was trained as biostatistician and computational biologist. She is an Assistant Professor in the UMASS Chan Medical School. Before that, she spent 10 years at the Framingham Heart Study, National Heart, Lung, and Blood Institute. She has been focused on genetic, genomics, and epidemiological projects for age-related diseases and traits, including cardiovascular disease, mortality, and age-related macular degeneration. She also conducts ocular imaging studies which involve deep learning. She has published more than 60 peer-reviewed papers in prestigious journals on diverse topics, with > 4700 citations (h index = 34).
Prof Ignatios Ikonomidis, National & Kapodistrian University of Athens, Greece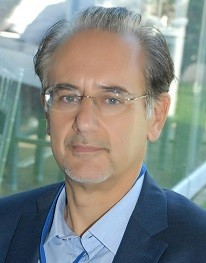 Dr Ignatios Ikonomidis MD,PhD,FESC,EACVI,HFA is Professor in Cardiology in the 2nd Cardiology Department, Attikon Hospital, Medical School of the National and Kapodistrian University of Athens, Greece. He is the Head of the Echocardiography and the Laboratory of Preventive Cardiology of the 2nd Cardiology Department, and runs the Clinic of Cardiometabolic disease and Smoking Cessation. He is the president of the board of International Association on Smoking Control and Harm Reduction (SCOHRE). He works in the field of non-invasive cardiovascular imaging and ventricular–arterial coupling in cardiac diseases. He has a national and worldwide reputation and is regarded as one of the leading experts in the field echocardiography and inflammation in CV diseases.
Prof Elaheh Malakan Rad, MD, FACC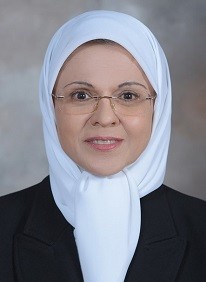 Dr. Elaheh Malakan Rad is a full-time tenured Professor with nearly 30 years of experience as a University faculty. She works at Children's Medical Centre (Pediatrics Centre of Excellence), affiliated with Tehran University of Medical Sciences. She is the deputy of research affairs at the Department of Pediatric Cardiology of Children's Medical Centre.
Dr. Malakan Rad is board certified in Pediatrics and Pediatric Cardiology and has a fellowship in Pediatric Interventional Cardiology. Parallel to her work in Pediatric Cardiology, she passed a two-year training fellowship in Medical Education between 2007-2009 at PSG-FAIMER Institute of Coimbatore and a one-year course with a postgraduate certificate in accreditation and assessment in medical education offered by the University of Keele and FAIMER from 2015 to 2016. As the concept provider, she introduced novel classifications for three important congenital cardiovascular diseases: congenital left ventricular outpouchings, isolation of the left brachiocephalic artery, and congenital aorto-cardiac connections, which are published in peer-reviewed cardiology journals. She has a joint patent registered in the United States Patent and Trademark Office on an asymmetric occluder device for atrial septal defects. She is an Editorial Board Member of Strides in Development of Medical Education and cardiology section editor of the Iranian Journal of Pediatrics. Elaheh is deeply interested in an innovative, integrative and critical thinking approach to medical science.
Dr Barry Palmer, Massey University, New Zealand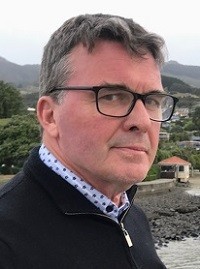 Dr Palmer studied Molecular Microbiology during his PhD at the University of Otago, Dunedin, New Zealand. The ability to transfer molecular biology skills led to postdoctoral research on DNA methylation and DNA repair in E.coli at the University of Massachusetts Medical School, Worcester, MA. This led to research and teaching on bacterial heavy metal and antimicrobial resistance; and metabolism of xenobiotics at the University of Canterbury, Christchurch, NZ. Researching the role of gene variants in sheep meat quality and production at Lincoln University, NZ led to Barry joining what is now the Christchurch Heart Institute in 2000 and the focus of his research since then has been on evaluating genetic and plasma biomarkers of prognosis in coronary heart disease and heart failure. Barry took up a part-time academic appointment in the School of Health Sciences at Massey University Wellington, NZ in 2012 and this became full-time in 2020.