Anna Melidoni, PhD - Senior Editor, BMC Series
Dr Melidoni is the Editor of BMC Cardiovascular Disorders. She studied Biology, with an emphasis on Cell, Molecular and Developmental Biology at the University of Crete, Greece. During her PhD in Queen Mary, University of London she did the knockout of Flavin-containing monoxygenase 5 (Fmo5) gene of the mouse, which eventually led to the identification of Fmo5 as a regulator of metabolic aging. As a Postdoc at the Universities of Ioannina, Greece and the University of Cambridge, UK she investigated the role of cell-surface receptors (Wnt/Notch/FGF4) and adherens junctions in the fate specification of mouse embryonic stem cells (mESs) and mES-derived multipotent cardiac progenitors. In John McCafferty's lab she also developed a mES-based phenotypic screening system for selecting antibodies affecting cell-surface receptor signalling, from large antibody phage-display libraries. Anna is committed to the open-access dissemination of robust and reproducible science that makes a valid contribution to scientific knowledge. She is based in the London office, UK.
Senior Editorial Board Members
Jacek Bil, MD, PhD, FESC, Centre of Postgraduate Medical Education, Poland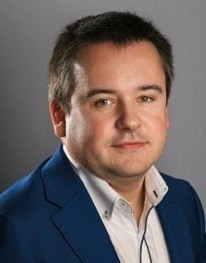 Dr Bil graduated from Medical University of Warsaw in 2008 (MD), he received his PhD in 2010 and the D.Sc. (habilitation) in 2019. He is board-certified in Cardiology (2016) and Hypertensiology (2018). He is a Professor at the Centre of Postgraduate Medical Education and conducts studies on coronary bifurcation treatment and microcirculatory dysfunction. He is the author of over 150 publications (IF=240, and h index =16).
Between 2017–2019 he was a member of the Board of the Association of Cardiovascular Interventions of the Polish Cardiac Society (PCS) and currently he is secretary of the Foreign Committee of the Main Board of PCS (2019-2023) as well as member of the European Society of Cardiology (ESC) Regulatory Affairs Committee (2020-2022).
Dr Tianxiao Huan, NIH, USA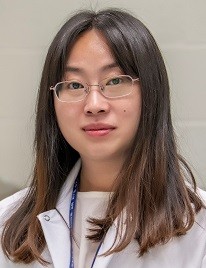 Dr. Tianxiao Huan was trained as biostatistician and computational biologist. She is an Assistant Professor in the UMASS Chan Medical School. Before that, she spent 10 years at the Framingham Heart Study, National Heart, Lung, and Blood Institute. She has been focused on genetic, genomics, and epidemiological projects for age-related diseases and traits, including cardiovascular disease, mortality, and age-related macular degeneration. She also conducts ocular imaging studies which involve deep learning. She has published more than 60 peer-reviewed papers in prestigious journals on diverse topics, with > 4700 citations (h index = 34).
Prof Elaheh Malakan Rad, MD, FACC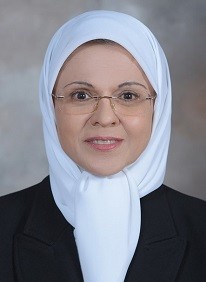 Dr. Elaheh Malakan Rad is a full-time tenured Professor with nearly 30 years of experience as a University faculty. She works at Children's Medical Centre (Pediatrics Centre of Excellence), affiliated with Tehran University of Medical Sciences. She is the deputy of research affairs at the Department of Pediatric Cardiology of Children's Medical Centre.
Dr. Malakan Rad is board certified in Pediatrics and Pediatric Cardiology and has a fellowship in Pediatric Interventional Cardiology. Parallel to her work in Pediatric Cardiology, she passed a two-year training fellowship in Medical Education between 2007-2009 at PSG-FAIMER Institute of Coimbatore and a one-year course with a postgraduate certificate in accreditation and assessment in medical education offered by the University of Keele and FAIMER from 2015 to 2016. As the concept provider, she introduced novel classifications for three important congenital cardiovascular diseases: congenital left ventricular outpouchings, isolation of the left brachiocephalic artery, and congenital aorto-cardiac connections, which are published in peer-reviewed cardiology journals. She has a joint patent registered in the United States Patent and Trademark Office on an asymmetric occluder device for atrial septal defects. She is an Editorial Board Member of Strides in Development of Medical Education and cardiology section editor of the Iranian Journal of Pediatrics. Elaheh is deeply interested in an innovative, integrative and critical thinking approach to medical science.
Prof Zhi-Cheng Jing, Peking Union Medical Hospital College, China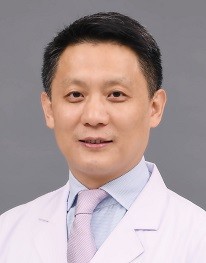 Prof. Zhi-Cheng Jing is Full Professor of Medicine, Head of the Cardiology Department, State Key Laboratory of Complex Severe and Rare Diseases, Peking Union Medical College Hospital, Chinese Academy of Medical Sciences. Prof. Jing obtained his MD, Ph.D. degree in 1998 from Peking Union Medical College, China, and then participated in 2-year postdoctoral training at the Hospital Antoine Béclère in Paris-Sud Université, Clamart, France. Prof. Jing received the "Yangtze River Scholars Distinguished Professorship" in 2014, the "National Scientific Funding for Outstanding Young Scientist" in 2014, and the "Chinese Physician Prize" in 2018 (the national top prize and honor for clinician in China). In 2021, European Heart Journal published a special report "Leaders"of Prof. Jing as "an internationally recognized authority on pulmonary vascular medicine", leading a dynamic team conducting cutting edge therapy and research.
Prof Ignatios Ikonomidis, National & Kapodistrian University of Athens, Greece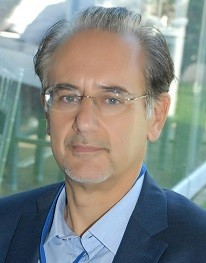 Dr Ignatios Ikonomidis MD,PhD,FESC,EACVI,HFA is Professor in Cardiology in the 2nd Cardiology Department, Attikon Hospital, Medical School of the National and Kapodistrian University of Athens, Greece. He is the Head of the Echocardiography and the Laboratory of Preventive Cardiology of the 2nd Cardiology Department, and runs the Clinic of Cardiometabolic disease and Smoking Cessation. He is the president of the board of International Association on Smoking Control and Harm Reduction (SCOHRE). He works in the field of non-invasive cardiovascular imaging and ventricular–arterial coupling in cardiac diseases. He has a national and worldwide reputation and is regarded as one of the leading experts in the field echocardiography and inflammation in CV diseases.
Dr Barry Palmer, Massey University, New Zealand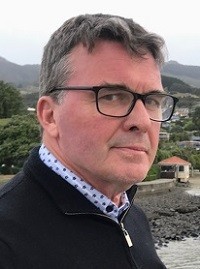 Dr Palmer studied Molecular Microbiology during his PhD at the University of Otago, Dunedin, New Zealand. The ability to transfer molecular biology skills led to postdoctoral research on DNA methylation and DNA repair in E.coli at the University of Massachusetts Medical School, Worcester, MA. This led to research and teaching on bacterial heavy metal and antimicrobial resistance; and metabolism of xenobiotics at the University of Canterbury, Christchurch, NZ. Researching the role of gene variants in sheep meat quality and production at Lincoln University, NZ led to Barry joining what is now the Christchurch Heart Institute in 2000 and the focus of his research since then has been on evaluating genetic and plasma biomarkers of prognosis in coronary heart disease and heart failure. Barry took up a part-time academic appointment in the School of Health Sciences at Massey University Wellington, NZ in 2012 and this became full-time in 2020.
Editor
Anna Melidoni, BioMed Central, UK
Senior Editorial Board Members
Jacek Bil, Centre of Postgraduate Medical Education, Poland
Tianxiao Huan, NIH, USA
Ignatios Ikonomidis, National & Kapodistrian University of Athens, Greece
Zhi-Cheng Jing, Peking Union Medical Hospital College, China
Elaheh Malakan Rad, Tehran University of Medical Sciences, Iran
Michel Noutsias, University Clinic Halle (Saale), Germany
Barry Palmer, Massey University, New Zealand