by Anna Melidoni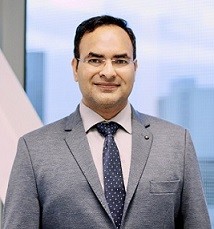 AM: Tell us a bit about yourself and your current focus of research.
GS: I am an early-career biomedical researcher at the Advanced Imaging Research Centre, University of Texas Southwestern Medical Centre. My long-term research interests are the development of magnetic resonance spectroscopy/imaging (MRS/I) techniques for the noninvasive investigation of metabolic processes under both normal and pathologic conditions that can be applied in clinical settings. My current research focus is mainly in two areas: first, the development of novel methods for non-invasive assessment of metabolism, and second, understanding the intermediary metabolism in biological systems. In particular, my research involved the use of dynamic nuclear polarization to enhance the MR signal of metabolically active, 13C-labeled probes for accessing metabolism in isolated perfused organs and in vivo metabolic imaging, and 13C-NMR isotopomer analysis for assessing in vivo metabolic flux.
AM: What do you think is the most fascinating recent development in cardiovascular research/Cardiology?
GS: I believe the most fascinating recent research development is the use of transcatheter aortic valve replacement (TAVR) for patients in all surgical risk categories. Valvular heart disease, particularly in the elderly population, is responsible for high morbidity and mortality. The use of TVAR in all surgical risk groups has made it a new standard of care.
AM: Is there an area of Cardiovascular biology/Cardiology that you think is currently under-explored?
GS: Identification of patients who will benefit from bypass surgery is a very important goal, but the best approach to patient selection based on conventional imaging tests is surprisingly controversial and underexplored. Metabolic imaging modalities such as Hyperpolarized 13C-MRI can add prognostic value in patient management by the noninvasive assessment of metabolism in vivo in these patients. Because the method does not involve ionizing radiation and it provides unique information about heart function, the outcome would benefit the patient selection before bypass surgery.
AM: Where do you see (or where would you like to see) the cardiovascular/Cardiology research field 10 years from now?
GS: I envision a Multimodality Imaging platform to provide better pre-procedural planning and peri-procedural guidance. Integration of cardiac imaging modalities, such as Echo, CT, PET, and MRI, etc., would provide a broader perspective. The addition of an artificial intelligence algorithm and improved software to analyze images from these imaging modalities would significantly improve the clinical decision-making of cardiac patients.
AM: Can you think of any collective initiatives that could support/speed up 'bench to bedside' research?
GS: There is certainly a knowledge gap between scientists and clinicians for the bench to bedside research. For a successful translational research program, the scientist and clinicians must collaborate. A collective initiative I think would be to develop a Multimodality Imaging platform with AI-based image analysis software to assist decision-making. For this, collaborative efforts from Scientists (Imaging Scientists, Medical Physicists, and Computer Scientists) and clinicians (Radiologists, Cardiothoracic surgeons, and Cardiovascular Physicians) would be essential.
AM: What does it mean to you to be an Editorial Board Member for BMC Cardiovascular Disorders?
GS: I believe that this is a great opportunity to keep abreast of ongoing research in my areas of expertise in my role as Editorial Board Member for BMC Cardiovascular Disorders. I am fond of the criterion for publishing the scientific article in this journal based on technical soundness and scientific validity, as this offers a broad perspective on ongoing cardiovascular research with access to a variety of scientific publications. In particular, I am impressed by the quality and rigor of the research studies published in this esteemed journal.
AM: What is one piece of advice you would give to reviewers as EBM handling manuscripts?
GS: I would advise a timely and constructive review for an efficient editorial process. Sometimes, the reviewers ignore adding a note to the editor, which might help make editorial decisions.
AM: What is one piece of advice you would give to prospective authors ?
GS: In my opinion, the publication of negative results from studies is as important as the publication of positive results.
AM: What would you change in scientific publishing if you could?
GS: In the current publishing ecosystem, there is a certain lack of transparency during the editorial and peer review process, which ultimately delays access to knowledge. In my opinion, publishing peer review reports with the article would increase the visibility of quality control and encourage constructive feedback. The time-consuming curation of scientific articles by experts can be expedited by reducing the peer review timeline. These proposed changes could help to modernize publishing practices by prioritizing transparency.