Guest Editor: Dr Federico Guerra (Marche Polytechnic University, University Hospital "Umberto I-Lancisi-Salesi", Ancona, Italy)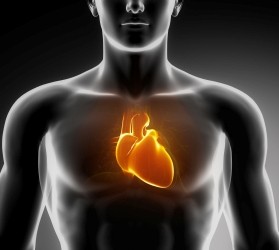 BMC Cardiovascular Disorders is currently accepting submissions to a thematic series entitled 'Sudden cardiac death - advances in diagnosis and treatment'.
Sudden cardiac death (SCD) is defined as a sudden and unexpected loss of heart function following a sudden cardiac arrest (SCA). In most cases this occurs due to perturbations in the electrical system of the heart, which results in an abnormal heart rhythm (arrhythmia) and leads to the inability of the heart to pump blood around the body. SCD can occur as a consequence of a variety of pre-existing cardiovascular conditions, including heart rhythm abnormalities (Brugada's syndrome and long QT syndrome), cardiomyopathies (hypertrophic, restricted or dilated) and coronary artery disease, but the majority of deaths occur in elderly people with multiple comorbidities and a previous diagnosis of heart failure. With fast and appropriate medical care, the chances of surviving a SCA are improved; however, although advances have been made in resuscitation and post-resuscitation care, SCD continues to be a major public health challenge. Therefore further research is required to determine the underlining pathophysiological causes of SCD, and to identify those at potential risk.
It is in this context that BMC Cardiovascular Disorders is launching a special issue exploring this significant challenge for cardiology and emergency medicine. We are welcoming Research articles, Case reports, Debates and Reviews on all aspects of research into SCA and SCD from preclinical and translational investigations into the underlying cellular, molecular and genetic mechanisms, through to clinical observations and epidemiological studies.
To submit your manuscript, please use our online submission system at BMC Cardiovascular Disorders. Please indicate in your cover letter that you would like the article to be considered for the 'Sudden cardiac death - advances in diagnosis and treatment' special series. If you would like to inquire about the suitability of a study for consideration, please email a presubmission enquiry to bmccardiovascdisord@biomedcentral.com
BMC Cardiovascular Disorders is no longer accepting submissions for this collection.

Papers appearing in this thematic series will appear on this collection page upon publication.